The 2021 IPL auction is scheduled to take place in Chennai on February 18 and before that all eight franchises had a deadline until January 20.e to finalize the list of players they wanted to keep and release in the auction. On February 11, IPL's Board of Governors released a list of all the players in the auction.
A total of 1,114 cricketers initially signed up for the 2021 IPL auction and after all eight franchises submit their shortlisted players, a total of 292 players will be seen going under the hammer in the auction that will take place. held in Chennai after the completion of the second test match. The auction will be a mini deal, as the last edition of the tournament took place in September 2020 and the next one would take place in April 2021.
IPL 2021 auctions: VIVO remains main sponsor as BCCI publishes list of player auctions
In the official press release of the IPL Board of Directors, Vivo remained the main sponsor of IPL 2021, as they repeatedly mentioned the name of Chinese mobile phone manufacturers in the release. This means that Vivo's reports of terminating their five-year contract two years in advance have turned out to be false.
A total of 164 Indian players, 125 foreign players and 3 players from associated nations will be up for grabs at the 2021 VIVO IPL Player Auction in Chennai. All officials of all franchisees will be required to be tested for COVID-19 a day before the auction, although they do not need to observe quarantine given the short duration of their stay. Only a handful of members from each franchisee will be allowed on the tables, while the rest will remain outside the main auction area.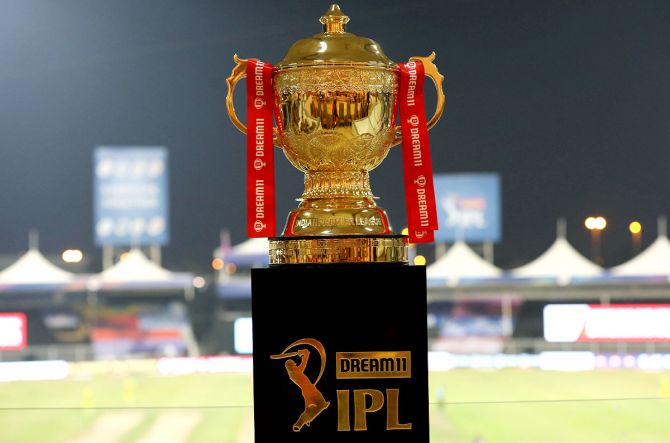 The IPL board also published on the Indian Premier League website that under the INR 2 crore slab there are two Indian players – Harbhajan Singh and Kedar Jadhav. And eight foreign players also placed themselves under this tallest slab – Glenn Maxwell, Steve Smith, Shakib Al Hasan, Moeen Ali, Sam Billings, Liam Plunkett, Jason Roy and Mark Wood.
Harbhajan Singh said goodbye to the Chennai Super Kings ahead of the 2021 IPL auction, while the franchise released Kedar Jadhav. Glenn Maxwell and Steve Smith were both released by their respective franchises in Kings XI Punjab and Rajasthan Royals, as was Moeen Ali by Royal Challengers Bangalore after a poor performance in the last IPL season.
Apart from them, 12 players are on the auction list with a base price of INR 1.5 crore. Hanuma Vihari and Umesh Yadav are the two Indian players in the list of 11 cricketers with a base price of 1 crore INR.
The 2021 IPL auction will start at 3 p.m. in the afternoon.
Also Read: Date, Schedule, Places, Fixtures, Teams, IPL 2021 Scholarship Value
ALERT: Announcement of the 2021 VIVO IPL player auction list

2⃣9⃣2⃣ players set to fall under the hammer in Chennai on February 18, 2021 😎

More details 👉 https://t.co/m8oEWWw4tg pic.twitter.com/881TWQifah

– IndianPremierLeague (@IPL) February 11, 2021