Coaches are offered a nice sum to offer their services to franchises.
The Indian Premier League was the most lucrative cricket tournament after the World Cup. IPL is well known for providing a huge platform for any player to show off their skills on the best stage. The likes of Virat Kohli, David Warner and Rohit Sharma have become modern day giants. But, they started out by excelling in initial loading. To be very honest, no league in the world comes close to the IPL.
Besides the players, another aspect that attracts a wide range of attention is the price. The players are given a huge amount for playing in the leagues. This sometimes adds an extra burden on players as they fail to meet expectations. Well, that's IPL, handling the pressure.
There is one area that most fans often overlook in IPL. The technical staff, who is the backbone of the team. Well, IPL coaching is very different from the international coaching experience. This is mainly because there is a mixture of youth and experience at the same time and the players are from different nations. Let's see how much coaches earn in IPL.
Coaches who do their best in IPL
8. Trevor Bayliss – Sunrisers Hyderabad: 2.25 crores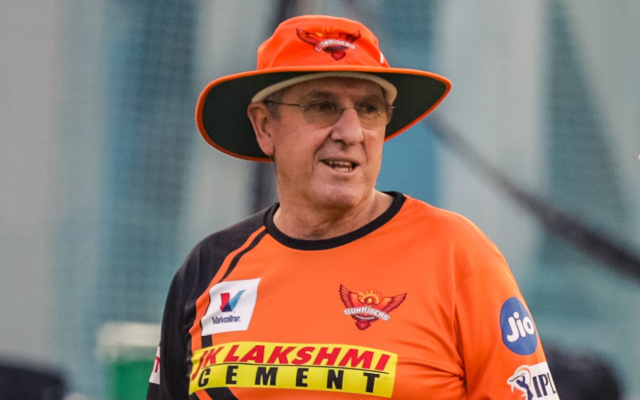 How about handing over the coaching duties of a franchise to a World Cup winning coach? This is the idea that the Sunrisers Hyderabad picked up on by assigning Trevor Bayliss as head coach. The Australian cricket coach has had great success with the English team. He played a vital role in the management of the England team which won the World Cup.
After England were eliminated from the 2015 World Cup, Trevor and captain Morgan began to build a team that dominates the world. With several match winners, they were able to keep their cool in the 2019 World Cup final. Bayliss has a plethora of experience as a coach having been the head coach of several teams. national. This time he is leading a team of experienced coaches.
He replaced Tom Moody, who coached the Sunriers to an IPL triumph in 2016. With multiple changes occurring in the SRH squad, Bayliss has a vital job to revive the SRH camp as they are at the bottom of the table. Currently he is paid 2.25 crore for coaching the Hyderabad-based franchise.