Former Indian cricketers MS Dhoni and Suresh Raina share a brilliant camaraderie. MS Dhoni and Suresh Raina shared some of the most memorable partnerships in international cricket and the IPL. Their friendship remains intact even now. Meanwhile, Suresh Raina recalled a few times he shared a joke on the pitch with MS Dhoni.
While Suresh Raina and MS Dhoni played together for the most part in the IPL for the Chennai Super Kings, they were on opposing sides in 2016 and 2017. Suresh Raina was captain of the Gujarat Lions during those two years. , while MS Dhoni was part of the Rise of the Supergiants of Pune. But that hardly diminished their bond. In fact, the couple retired from international cricket the same day.
Suresh Raina recalled his days with the Gujarat Lions, saying that with bowling Ravichandran Ashwin, Brendon McCullum at bat, MS Dhoni behind the stumps, Faf Du Plessis on slips and with himself at the non-attacking end, it was like playing in a league neighborhood. The 34-year-old remembered Dhoni welcoming him into the crease as he stepped out to strike in a fun way.
"Yes, there were mixed emotions. I remember we were playing Rajkot and, Ashwin was bowling. McCullum was on the non-attacking side; I was at bat; Dhoni bhai was guarding; Faf du Plessis was on his feet at the first slide. I felt like I was playing the Kanga League in my neighborhood! (Laughs)… When I entered the baton, Dhoni bhai said: 'Aao aao captain sahab, aao', and I said 'Aare hai are hai bhai, zara peeche ho thoda!' (I am coming brother, step aside first!). It was all a lot of fun ", Raina said, as quoted by Times Now.
We went to Ireland in 2018 and had a lot of fun there after the games: Suresh Raina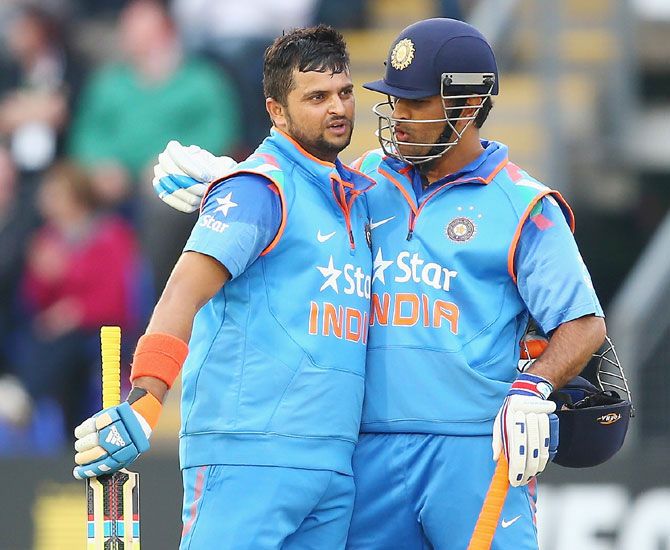 Suresh Raina also revealed that when India toured Ireland in 2018, MS Dhoni brought drinks for him and he also asked for lots of bats and gloves. The keeper-beater responded by mocking Raina when he also asked Dhoni to grab her in cold weather.
"We had been to Ireland in 2018 and had fun there after the games. Dhoni bhai brought me drinks there. At one point he thought I had asked for a lot of gloves and bats, so he put the whole kit bag on the floor and said, 'Take whatever you want, don't call me anymore'. I think I was fighting alongside Rahul and we were both in our fifties. He (Dhoni) said 'I won't be coming back, it's very cold here'. (Laughs) I still said, 'Do one thing, bring a hold too.' And he replied: "Bohot bade waala hai tu, tu rukja, paani pi, mai leke aata hu". So it was that kind of fun. I told myself that I will fully avenge myself that day. he added.
Read also: Sri Lanka squad for ODI and T20I series vs India announced