Cricket West Indies (CWI) announced the return of international cricket to the Caribbean on February 16, 2021, confirming an all-format tour to Sri Lanka that will begin in March. Both teams will participate in 3 T20I, 3 ODI and 2 test matches.
All matches will be played in bio-secure environments with the T20I series making history as the first official international matches to be played by the West Indies Men's Team at Coolidge Cricket Ground (CCG) and the first West Indies T20Is to play in Antigua since 2013.
This series will also mark the start of preparations for the reigning T20 World Champion Antilles for the upcoming T20 World Cup in India.
ODI Series A chance for the West Indies to earn points to directly qualify for the 2023 World Cup
The 3-game ODI series between West Indies and Sri Lanka will be played at Sir Vivian Richards Cricket Stadium, with the third being a day and night fixture. These matches will also give the West Indies the opportunity to clinch their first points in qualifying for the 2023 ICC Cricket World Cup in India.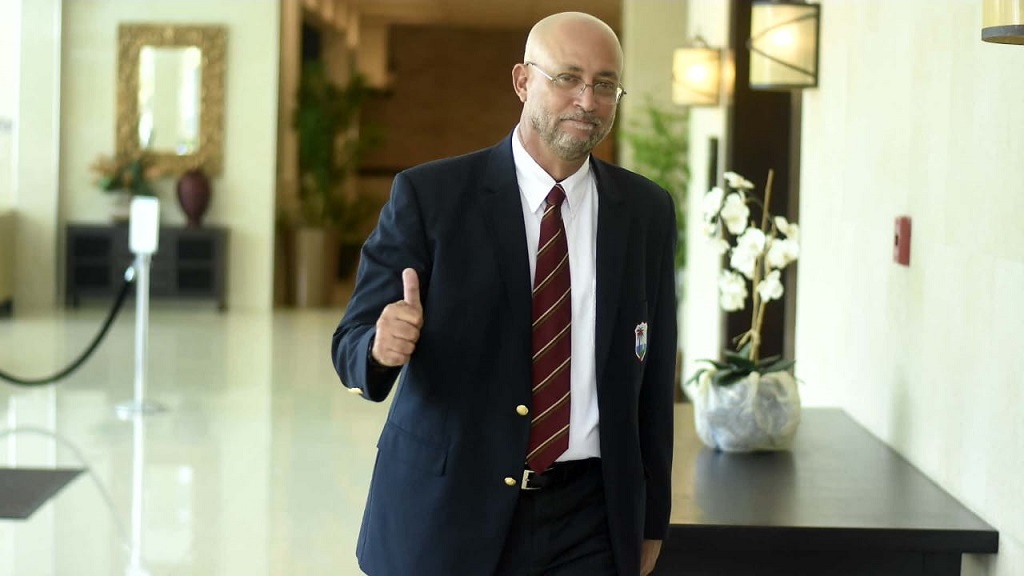 "We are happy to finally be able to confirm this tour. A number of logistical hurdles related to COVID-19 have now been overcome and I would like to thank Sri Lankan Cricket President Shammi Silva and his team for their cooperation in meeting their tour obligation under the ICC FTP agreement. We are also extremely grateful for the support we have received from the Governments of Antigua and Barbuda and Saint Lucia in planning this tour,Skerritt said.
CWI is in contact with the Antigua and Barbuda Ministry of Health and Sports Department to prepare the bio-secure environment necessary for the matches. All players, support staff and match officials will be maintained in a bio-secure environment, with regular COVID-19 PCR testing.
FULL MATCH SCHEDULE
T20I Series:
March 3: 1st T20I at CCG
March 5: 2nd T20I at CCG
March 7: 3rd T20I at CCG
ODI Series:
March 10: 1st CG Insurance ODI at SVRS
March 12: 2nd CG Insurance ODI at SVRS
March 14: 3rd CG Insurance ODI at SVRS (D / N)
March 17-18: two-day warm-up match – CCG
Series of tests:
March 21-25: 1st test at SVRS
March 29 to April 2: 2nd test at SVRS
(GCC – Coolidge Cricket Ground, SVRS – Sir Vivian Richards Stadium)
Also read: 'He's just trying to be funny,' Wasim Jaffer says as he brutally drags Kevin Pietersen after 317 point win in India