Bangladesh veteran wicket keeper and batsman Mushfiqur Rahim will miss the next T20I five-game series against Australia due to his inability to join the squad in time for a ten-day isolation in Dhaka.
The ten-day isolation period was originally scheduled to start on July 22 and was later extended to July 20.
However, with the Bangladesh cricket team currently in Zimbabwe and the Australians in the middle of a three-game ODI streak in the Caribbean, it was impossible for either team to arrive in Dhaka on that date. .
Therefore, the Bangladesh Cricket Board and Cricket Australia have come to an agreement that as long as players are in a bio-secure environment in Harare and Bridgetown respectively, this will count towards their period of isolation in Dhaka.
As a result, the BCB had asked Mushfiqur Rahim to stay in Harare despite being scheduled to feature in the T20I series against Zimbabwe, which started on Thursday.
Mushfiqur Rahim, who had withdrawn from the ODI and T20I series against Zimbabwe for personal reasons, was due to return home after the climax of the ODI series.
However, as his parents fell ill, he had to return home earlier and as a result he was unable to meet the isolation deadline.
When he showed up on July 22, he was told it would not work.
"Mushfiqur (Rahim) wanted to play the series. But he missed quarantine by a few days. His parents are sick, so he had to quit the Zimbabwe tour. But the [10-day] quarantine is part of our deal with Cricket Australia so we couldn't include it. They did not allow Mushfiqur to enter quarantine two days after it started. It's disappointing, but not much can be done about these things. BCB President of Cricket Operations Akram Khan said as quoted by ESPNCricinfo.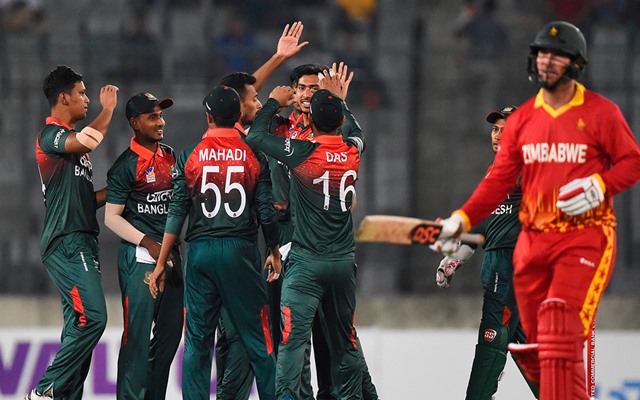 Meanwhile, all Bangladesh players, who are currently playing in Harare, will return home on July 27. After arrival, players will proceed directly to the hotel where match officials, liaison officers, hotel staff and drivers are already self-sufficient. -insulating.
The unavailability of Mushfiqur Rahim means Bangladesh will be deprived of its two senior pros in the T20I five-game series against Australia, which runs from 03 to 09 August. Rahim joins Tamim Iqbal, who is expected to be out of competitive cricket for the next 8 weeks due to a knee injury.
Also Read – Sanjay Manjrekar tells how he and Sachin Tendulkar tried to make fun of Vinod Kambli