The Indian cricket team will play a warm-up match against the Counties Select XI team which will be hosted by County Durham at the Emirates Riverside pitch from July 20-22, 2021, the Durham Cricket Club has announced on its website.
Members of the Indian squad have been on hiatus since their loss in the World Testing Championship final to New Zealand at the Ageas Bowl in Southampton on 23rd June 2021. Players have visited and spent time with family around London, but will meet in Durham to enter the five-game Test Series bio-bubble against England.
The five-game test series will begin with the first test which will be played at the Trent Bridge pitch in Nottingham. The second Test will be played from August 12 at Lord's, the third Test match will be played from August 25 in Leeds, the fourth Test will be played at the Oval from September 2sd and the last and the fifth Test will be played in Manchester from September 10th.
India vs Counties select game XI to play in Durham behind closed doors from July 20, 2021
One of the main reasons given for India's defeat in the WTC final to New Zealand was lack of preparation, as Virat Kohli's men suffered a long layoff after the IPL was suspended 2021 in May and only played one intra-team game and had 8-10 clean sessions before facing the Kiwis in the final.
Therefore, Virat Kohli urged the BCCI to hold training matches ahead of the England test series to facilitate preparations and the ECB caved in despite the slowness with which the question citing the COVID-19 situation.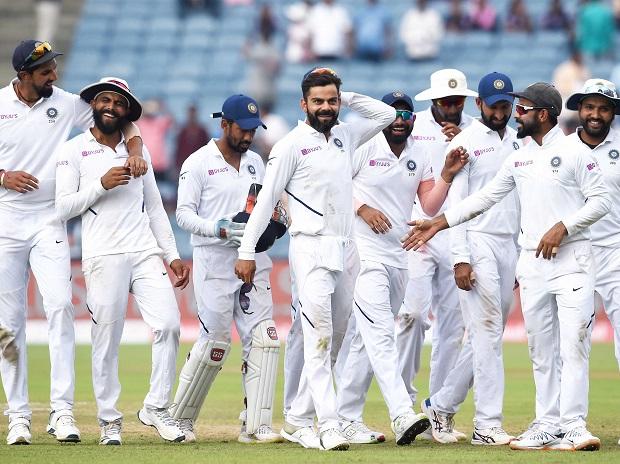 The Durham County Cricket Club announced on its website and Twitter that Team India will be using Emirates Riverside as their home base for their preparations this summer, and will start with a three-day game against a selected XI in the county on Tuesday, July 20 at 11 a.m. .
The match will last for 3 days and the game will start Tuesday at 11 am with 90 overs scheduled per day, the match being played strictly behind closed doors. Durham will broadcast all three days of play via the Durham Cricket YouTube channel, providing multi-camera coverage of all the action.
Former Indian First Class Cricketer Abhishek Jhunjhunwala will join the commentary team along with BBC journalists Kevin Howells and Mark Church.
Also Read: Watch: Ravichandran Ashwin Wins 6/27 For Surrey Against Somerset In County Championship Game