Former Pakistani spinner Saqlain Mushtaq calls on the ICC to reconsider the existing law on 15 degree arm / elbow extension for bowlers. Saqlain Mushtaq, inventor of the Doosra delivery and became one of the most successful spinners, believes it keeps young people from tackling bowling. Mushtaq retired from international cricket in 2003.
Current ICC rules set the legal limit of 15 degrees of allowable elbow joint righting for all bowlers. After the Muttiah Muralitharan controversy in Australia in 1995, ICC changed the laws of cricket. Referee Darrell Hair called out the Sri Lankan legend for throwing in the Boxing Day test in Melbourne in 1995.
Saqlain Mushtaq questioned the logic behind the ICC allowing bowlers only 15 degrees of latitude because they did not consider cricketers from the Caribbean and Asia. The 44-year-old pointed out that Asian bodies are different, tend to move their joints more flexibly, and some have hypermobile joints as well. Mushtaq claimed that the bodies of Caribbean and English players are different.
"I would like to know how the ICC experts came to this conclusion to allow bowlers only 15 degrees of latitude. Have they researched Asian players, Caribbean players, others because everyone is different. Asian players have different bodies, they tend to have more flexibility in their arms, and some have hyper-mobile joints. If you look at Caribbean or English players, their bodies are different ", Mushtaq said, quoted by The Outlook.
It is a continuing trend in white ball formats that teams want to have as many spinners as possible on the wrist: Saqlain Mushtaq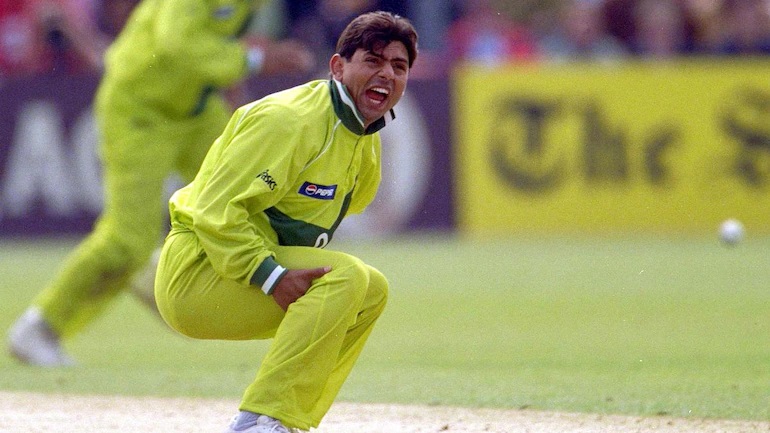 Therefore, Saqlain Mushtaq advised the ICC to review the rule as a 15 degree latitude is too small to encourage players to want to take off-spins. He pointed out that the teams don't wish to have more wrist spinners instead of off break as they seem to be effective. Mushtaq, who has coached spin bowling for several international teams, said most of the top teams have spinners running their spin bowling units. Thus, it discouraged players from getting into finger rotation.
"I think the ICC should review this law because the 15 degree latitude is too small. This discourages players from embarking on the art of bowling. Personally, I believe that one can throw off-breaks, doosra and top spin even within the scope of the law, but since its release I have seen players who played off-spin now become leg spinners. or wrist. It's a current trend in white ball formats that teams want to have as many wrist spinners as possible like India to Chahal and Yadav, Australia to Adam Zampa and Stephenson, England to Adil Rashid etc… And this discourages players from indulging in the art of off-bowling ", he added.
Read also: This is the kind of sleeves I dreamed of: Deepak Chahar