Pankaj Singh, who took part in 2 tests and only at the ODI for India on Saturday, announced his retirement from all forms of gambling. The point guard who was born in Uttar Pradesh but played national cricket for Rajasthan made their international debut in 2010 in an ODI against Sri Lanka in Harare in a tri-series tournament. He came back with numbers 0/45 in 7 overs. Unfortunately, he never played in the blue colors again.
He made his international comeback after four years – this time making his test debut on the tour of England in 2014. However, those two tests at the Rose Bowl and Old Trafford were also not ideal. On his test debut, Pankaj Singh went wicket-less while struggling for 37 overs and conceded 146 points.
In the second test, he came back with numbers of 2/113 in 28 overs; he was abandoned then and has never been chosen since.
Pankaj Singh was also featured in the IPL. He represented the Royal Challengers Bangalore and Rajasthan Royals from 2008 to 2012. The right-arm seamer selected 11 wickets in 17 sporadic appearances.
Pankaj Singh – a domestic pillar
Although his international and IPL career does not attract many eyes, he has been formidable in national cricket. Pankaj Singh made his first class debut in 2004. In 2006 he became Rajasthan's top coach, taking the team to the Ranji Plate league final, with 21 wickets at 20.95. In 2007, he was part of India's twin tour of Zimbabwe and Kenya, and a total of 18 wickets in the unofficial tests and ODIs in Kenya earned him a spot in the home series against the South Africa A.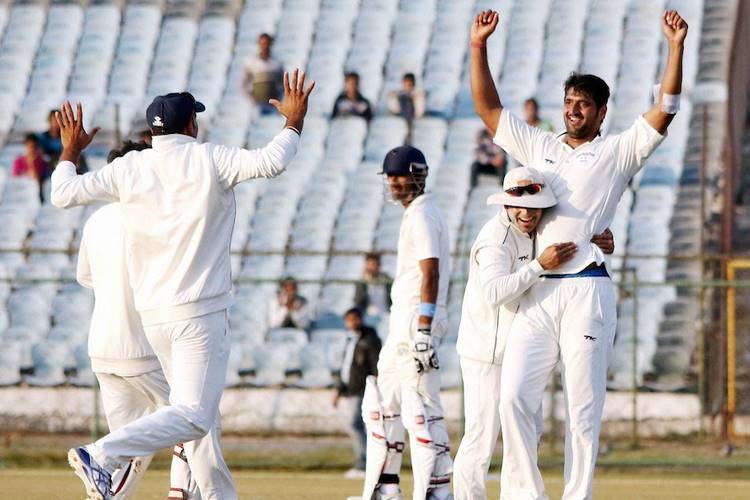 He was among the top wicket-takers of the Ranji Trophy between 2009 and 2014 and also produced efforts to win matches for Rajasthan in their victories in 2010 and 2011. The 36-year-old has now stopped his time with 472 FC wickets in his bag at 23.76 each; it also broke 118 wickets on List A at 26.99.
Also read: Sri Lanka cricketers moved to another hotel amid COVID-19 fear ahead of India series