Andrew Tye, Australian all-rounder and Rajasthan Royals (RR), has become the latest player to cut short his stint in the Indian Premier League (IPL 2021) and return home as COVID-19 cases rage in India. India has recorded over 300,000 cases per day for the past 3-4 days which has led to panic in the IPL and several players have decided to return home for safety reasons.
Tye's RR teammate Liam Livingstone was the first to return to the UK citing bio-bubble fatigue. They were then joined by the Royal Challengers Bangalore duo of Kane Richardson and Adam Zampa, who also cited the same personal reasons for pulling out of the ongoing 2021 IPL tournament. Kane Richardson had also chosen not to participate in IPL 2020 when he was transferred to the United Arab Emirates due to COVID-19 concerns in India.
Even the Indian Ravichandran Ashwin has decided to end his IPL 2021 stay and join his family to support them in the fight against the COVID-19 pandemic.
Lots of guys got in touch today once they realized I was leaving: Andrew Tye
The Rajasthan Royals announced on Sunday that Andrew Tye returned to Australia for personal reasons. The franchise echoed his support for Tye but refrained from giving a reason for his sudden departure.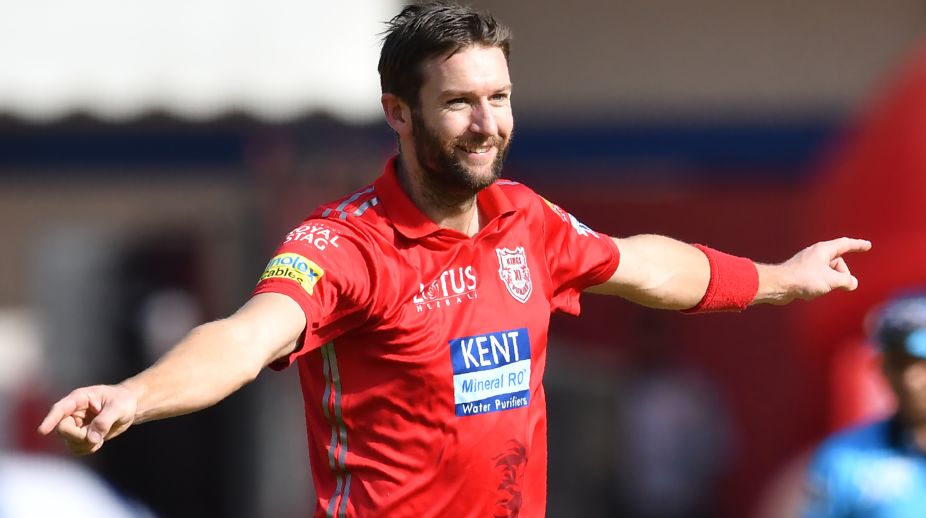 The 34-year-old spoke to SEN Radio from Doha, from where Andrew Tye transited to Sydney, and admitted that many factors played a role in his exit, the main one being the increase in cases seen in Australia from India.
"There were a number of reasons, but the main one was the situation that started to occur with us in Perth with many cases in hotel quarantine from India. Now there has been a community case in Perth governments are trying to limit returns, especially in Western Australia.

Adam Zampa (Image credit: Twitter)

There are certainly concerns (on the part of Australians). Lots of guys got in touch today once they realized I was leaving. Some of the guys are very interested in the route I took home and some are just happy to make sure I'm okay. I don't know if I'll be the only one, " Tye explained.
The Australian government has taken action to contain cases from India and has cut flights from India by 30%, with further restrictions expected to be announced shortly.
Bubbles and hubs for a long time: Andrew Tye
Andrew Tye also admitted that while concerns about COVID-19 were the main reason for his departure, bubble fatigue also played a role.
"I just thought I would try to take the lead and come home before I was kicked out of the country. It's been a long time in bubbles and hubs – doing the math earlier, I think I've spent 11 days home out of the bubble since August, so for me, I just wanted to come home,Tye said.

Andrew Tye[photo: The West Australian]

"They have over 300,000 cases a day and those are just the ones that are reported, we know there are probably a lot more than that number that cannot be tested. Yes the IPL and BCCI have done an amazing job of keeping us safe, but at the same time it's tough and you also feel bad for the number of people who work with Covid and we can still play cricket ". Tye conceded.
So far, BCCI has reportedly said IPL 2021 will continue as planned.
Also Read: IPL 2021: Ajit Agarkar advises Kolkata Knight Cavaliers to include Lockie Ferguson in playing XI for upcoming matches