Not all retentions have been such a success in IPL.
Retentions are one of the most defining aspects of any player draft / auction based sporting event. Essentially, it's a mechanism that ensures a team will retain its renowned artists, regardless of the financial or circumstantial constraints involved.
Naturally, the Indian Premier League (IPL), over its 13 year history, has seen some really interesting examples of players reprising their roles with their local teams. The likes of MS Dhoni, Virat Kohli and Rohit sharma have unanimously evolved into the face of their respective teams – not just because of their presence in the field – but their prolonged association with the franchise made possible thanks to the retention system.
But even tough retentions aside, international players who have been reinstated with the Right to Match (RTM) system, like Rashid Khan, Kieron Pollard and Kagiso Rabada, have had a huge impact in demonstrating just how successful the concept of retention is. is important.
But not all retentions have been such a success. Over the years, there have been many players who have massively underperformed their promise.
Here's us, analyzing five players, who turned out to be the worst retention choices for their respective IPL franchises –
1) Sarfaraz Khan, Royal Challengers Bangalore, 2018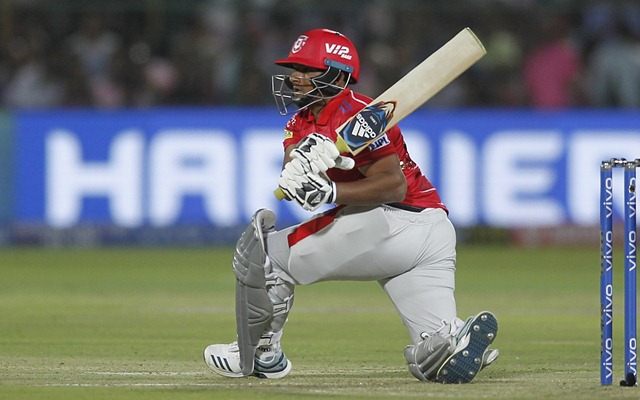 The 19-year-old Mumbai right-batsman had a promising start to his IPL career when he made his debut for RCB in 2015. In his debut season, Sarfaraz played a few practical cameos lower in the order and carved a niche for himself as an Indian finisher – a rare commodity, as far as IPL is concerned.
The 8th and 9th seasons of the IPL saw Sarfaraz compile 177 runs from 17 matches at a phenomenal 173.52 strike rate. His ability to play a wide range of unorthodox cricket strokes made him a promising prospect for the future of the Indian team.
However, there was a clear problem with Sarfaraz's physical form. While enjoying his young teammate a lot, captain Virat Kohli did not say a word when calling Sarfaraz for his overweight. Plus, his tendency to suffer frequent injuries – including a pulling leg muscles that ruled him out of the entire 2017 IPL season – didn't help his cause.
Despite this mix of records, RCB management took a leap of faith on their young weapon and named Sarfaraz as one of the main players ahead of the 2018 mega auction. He was held up for a whopping $ 1.75 crores INR. Unfortunately, he couldn't quite live up to this reputation and massively under-performed; scoring only 51 points in 7 innings.
Unsurprisingly, Sarfaraz was dropped the following season and roped up by the Kings XI Punjab. Interestingly, in Punjab, Sarfaraz joined KL Rahul and Chris Gayle – the other two former RCB players who had the highest chances of being selected ahead of the IPL 11 mega auction.